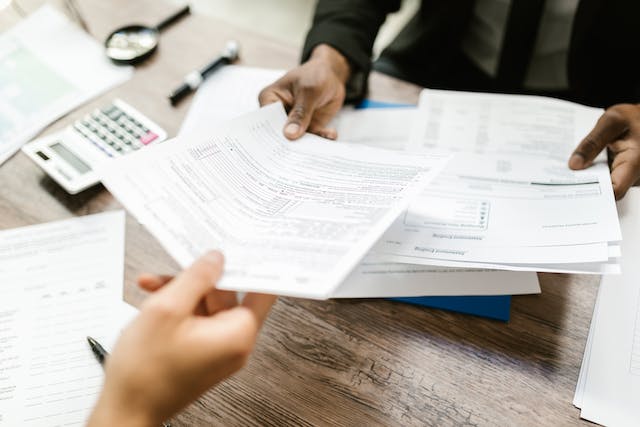 Understanding Funeral Insurance in Canada 2023
Planning for the future involves more than just financial investments and retirement funds; it encompasses preparing for the inevitable event of passing away. One often-overlooked aspect of this planning is funeral insurance, a key component that provides peace of mind for both individuals and their families. In this detailed guide, we will explore the intricacies of funeral insurance, especially in the context of Canadian citizens, shedding light on its significance, types, benefits, and how it stands against other life insurance options.
What is Funeral insurance and Why Does it Matter?
Funeral insurance, also known as burial insurance or final expense insurance, is a type of permanent life insurance specifically designed to cover end-of-life expenses.
Unlike traditional life insurance policies, funeral insurance policies offer smaller payouts, making them more affordable for individuals looking to ease the financial burden on their families after their passing. This coverage ensures that your loved ones receive a lump sum payment, typically tax-free, to manage the costs associated with your funeral, cremation, and other related expenses.
Understanding Funeral Insurance in Canada: Navigating Costs, Coverage, and Assistance Programs
When delving into the realm of funeral insurance in Canada, it's essential to comprehend the intricate details of costs, coverage options, and available financial assistance programs. Funeral insurance, often referred to as burial or final expense insurance, acts as a crucial safety net, aiming to alleviate the financial burden on your loved ones during the emotionally challenging period of saying goodbye.
Costs of Funeral Insurance:
The cost of funeral insurance premiums is influenced by several factors, including age, health condition, and the desired coverage amount. On average, a funeral insurance policy in Canada may cost around $52.72 per month for a 40-year-old woman and $70.94 per month for a 40-year-old man, both with a coverage amount of $25,000. It's important to note that funeral insurance premiums tend to be higher than those of traditional life insurance policies. Careful consideration is necessary, as outliving the policy's specific period may result in paying more in premiums than the actual payout. Funeral insurance policies are typically chosen as a last resort, catering to individuals who have been denied traditional coverage, have serious health conditions, are over 70 years old, or expect a short life expectancy.
Government Assistance and Additional Support:
While the Canadian government doesn't offer a standardized solution for funeral costs, there are avenues for financial assistance:
Canada Pension Plan: Eligible contributors can receive a death benefit of $2,500, providing some relief.
Veterans' Benefits: Military personnel can access benefits covering funeral expenses, burial costs, and gravestones through programs like the Last Post Fund.
Indigenous Services: Indigenous communities have unique programs to support funeral expenses, ensuring culturally sensitive assistance.
Funeral Insurance for Canadians:
Types of Funeral Insurance
Simplified Issue Life Insurance
Simplified-issue life insurance is an accessible option for those who cannot secure traditional coverage due to moderate health risks. While it doesn't require a medical exam, applicants must provide basic health information. This type of policy offers a more affordable solution than guaranteed-issue funeral insurance.
Guaranteed Issue Life Insurance
Guaranteed-issue life insurance is ideal for individuals with severe medical conditions, as acceptance is guaranteed regardless of health status or medical history. However, the payout is usually lower than simplified issue policies, and premiums might be higher.
How Does Burial insurance Work?
Burial insurance serves as a financial safety net, covering the costs of funeral services, cremation, and related expenses after the policyholder's demise. It can also be used to settle outstanding debts, including medical bills, mortgage loans, or credit card balances. Unlike other life insurance policies, burial insurance doesn't necessitate a medical exam, making it a convenient option for those with health concerns.
Life Insurance: Similar Cost, More Benefits
While burial insurance provides coverage specifically for funeral expenses, traditional life insurance policies offer broader financial protection. They can address various financial obligations, such as mortgage payments, college tuition, and income replacement for the family. By opting for a life insurance policy, individuals can ensure their family's financial stability in addition to covering end-of-life costs.
Can Life Insurance Cover Your Funeral Expenses?
Absolutely. According to "Protect Your Health" Life insurance policies offer a death benefit that provides your family with a lump sum payment upon your passing. This benefit can be utilized to cover funeral expenses, medical bills, and other related costs. It's a versatile solution that not only ensures a dignified farewell but also supports your family during a challenging time.
How Much Funeral Insurance Coverage Do You Need?
Determining the right coverage involves considering the specific details of your funeral or memorial service. Factors such as professional services fees, caskets, embalming, funeral services, burial or cremation, urns, headstones, and other related expenses should be accounted for. By pre-planning your funeral, you can accurately estimate the coverage needed to fulfill your wishes.
Finding the Best Rates
Comparing quotes from reputable life insurance companies is essential to finding the most suitable funeral insurance policy. Factors such as age, policy type, coverage amount, smoker status, and medical underwriting influence premium costs. It's crucial to explore different options and consult insurance professionals to make an informed decision.
Here is an updated list of the top funeral insurance providers in Canada, based on customer reviews, financial stability, and product offerings:
These companies offer a variety of funeral insurance products to meet the needs of Canadians of all ages and income levels. Some of the most popular features of funeral insurance products include:
Guaranteed acceptance: No medical exam is required, so people with pre-existing health conditions can still qualify for coverage.
Affordable rates: Funeral insurance is relatively affordable, especially when compared to the cost of a funeral.
Flexible payment options: Most funeral insurance policies offer flexible payment options, such as monthly or annual payments.
Tax-free death benefit: The death benefit received from a funeral insurance policy is tax-free, which means that your beneficiaries will receive the full amount of the death benefit.
Funeral insurance and life insurance serve different purposes. Funeral insurance is tailored to cover specific end-of-life expenses, while life insurance offers broader financial protection, encompassing various obligations and providing a higher death benefit. Understanding your needs and financial goals will help you choose the appropriate coverage.
Choosing a Funeral Insurance Provider
When choosing a funeral insurance provider, it is important to compare the different products and services that are offered. Some factors to consider include:
Death benefit amount: Make sure to choose a death benefit amount that is sufficient to cover your funeral expenses.
Payment terms: Choose a payment term that you can afford.
Policy exclusions: Be sure to read the policy carefully to understand any exclusions.
Company reputation: Choose a company with a good reputation in the funeral insurance industry.
You can also get quotes from multiple funeral insurance providers to compare rates and coverage options.
The Bottom Line
Planning for the future, including your funeral expenses, is a thoughtful and considerate gesture toward your loved ones. Funeral insurance offers a practical solution to ensure that your family is not burdened with the financial aspects of your farewell. By exploring the available options, understanding the coverage, and considering your specific requirements, you can make an informed decision that provides peace of mind for both you and your family.
Visit GraveListings for more details.
Frequently Asked Questions (FAQs)
1. Can I purchase funeral insurance for someone else?
Yes, you can purchase funeral insurance for another person, provided you have their consent and necessary information.
2. Is there a waiting period for funeral insurance payouts?
Some policies may have a waiting period, especially guaranteed-issue policies. It's essential to review the terms and conditions of the policy before purchasing.
3. Can I adjust my funeral insurance coverage after purchasing a policy?
Most insurance policies allow policyholders to adjust their coverage within certain limits. It's advisable to consult your insurance provider for specific details.
4. What happens if I miss a premium payment for my funeral insurance policy?
If you miss a premium payment, your policy might lapse or be subject to a grace period. It's crucial to contact your insurance provider promptly to discuss your options.
5. Can funeral insurance cover international repatriation costs?
Some funeral insurance policies offer coverage for international repatriation, allowing the body to be transported back to the home country. Check the policy details to confirm this coverage.
6. Are there age restrictions for purchasing funeral insurance?
While there might be age restrictions for certain policies, many funeral insurance options cater to seniors. It's recommended to explore policies specifically designed for older individuals.
7. Can I upgrade my funeral insurance coverage over time?
Depending on the policy terms, some insurance providers allow policyholders to upgrade their coverage as their needs change. It's advisable to review the policy documentation for upgrade options.
8. What documents are required to file a funeral insurance claim?
Typically, documents such as the death certificate, policy details, and a claim form are required to file a funeral insurance claim. It's essential to contact the insurance company promptly after the policyholder's passing to initiate the claims process.