Cemetery and Private Funeral Sales Estate Services
We are a cemetery brokerage company based in beautiful Canada, providing up-to-date listings of funeral plots. Our goal is to make the process of finding that best fit cemetery location for your loved one's final resting place as easy as possible.
Whether you are preparing for your own services in the future or find yourself handling the logistics of a family member, we have a solution. We understand the challenges of managing such details and do our best to have all the essential information clearly present on each of our listings. That way, when it is time to say farewell to your family or friend, you can focus on those sweet memories you shared together instead of stressing about the details of laying them to rest.
Affordable Cemetery Prices
Unfortunately, many families are often blindsided by the high costs of funeral services. Between the details of making arrangements for a funeral and the personalized service of funeral homes, the final amount you pay out can feel overwhelming and leave you misgivings about what to do next. At Grave Listings, we work hard to provide a wide range of funeral plots in Canada so that you can make decisions without pressure from someone in sales. Our goal is to eliminate the middleman and connect private and public cemeteries that have wonderful spaces with those families and loved ones that require a cost-effective solution.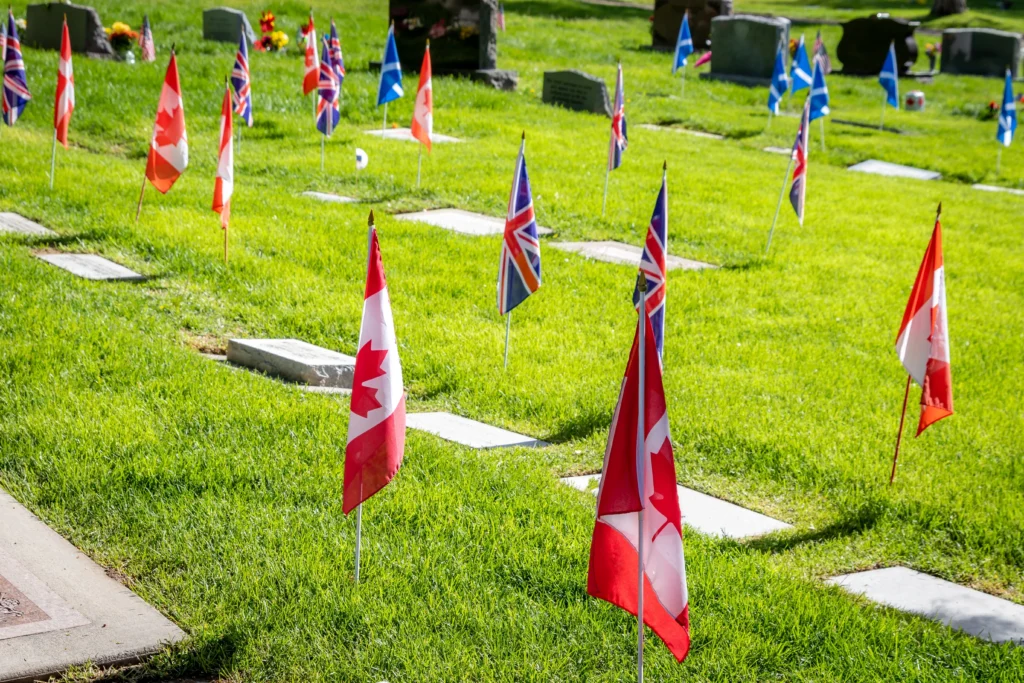 Not only do we provide a resource to buy cemetery plots, but we have created a marketplace for those needing to list their plot. Our cemetery brokerage will help you find an appropriate property for burial, mausoleum interment, or a cremation facility. This may include negotiating on your behalf with the owners of the listing. In the end, we want to make sure your family is satisfied with an excellent spot to lay your family to rest that is accessible to you in the future and matches the wishes of your loved one.