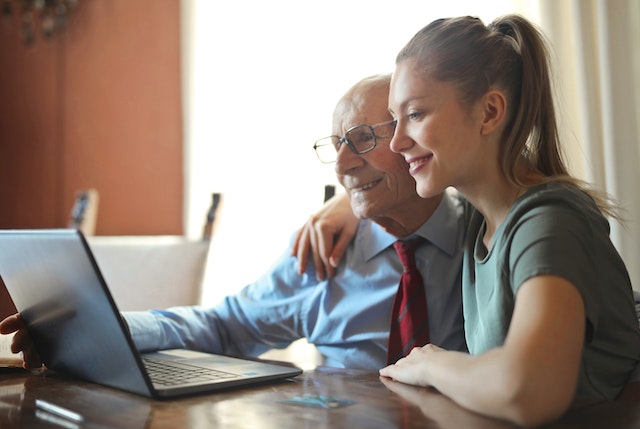 Elevating Cemetery Services through Technology: Smart Cemeteries Benefits
The past few years have ushered in a wave of rapid changes and adaptations in how we serve families and operate cemetery organizations. Many of these changes were driven by the need to respond to the pandemic's challenges. However, as we move beyond the immediate crisis, it's an opportune moment to assess which technological innovations should become permanent fixtures in the cemetery industry and which ones require adjustments. We at Gravelisting make sure to equip ourselves with latest trends to keep our buyers updated by satisfying their needs. In this article, we'll reflect on five key technology initiatives that have the potential to transform cemetery operations.
1 – Unique Online Engagement Opportunities
Bringing Cemeteries to Life Online
In today's digital age, a cemetery's website is often the first point of contact for families. Beyond the basics like photos, search engine optimization, and mobile-friendliness, cemeteries can offer unique online engagement opportunities. Virtual tours are an excellent way to showcase the historical and natural beauty hidden within cemetery gates. Creating an interactive map with photos, videos, and directions can help visitors explore your cemetery's unique features and landmarks.
Additionally, providing families with an online portal to locate their loved ones within the cemetery can generate substantial website traffic. This portal not only aids in finding graves but also serves as a platform to showcase available property, offer floral arrangements, and allow families to share memories and stories of their loved ones. It transforms the website from a mere informational tool into an engaging platform that fosters deeper connections.
2 – Digital Sales Maps
Streamlining Property Sales
Many cemetery operations still rely on paper sales maps, which can be time-consuming and prone to errors. Transitioning to truly digital sales maps offers a more efficient way to identify and show properties to families. Starting with the most active sales areas can make the transition manageable. Digital maps eliminate the risk of double-selling properties, automate property reservations, and improve follow-up during the sales process. They provide real-time information, ensuring accuracy and accountability.
3 – Truly Digital Sales Contracts
Simplifying Sales Agreements
While electronic signatures have become common for sales agreements, truly digital contracts take it a step further. These contracts allow users to create agreements from any device, select properties from a digital map, add service and merchandise items, and automatically calculate pricing, taxes, and payment schedules. This streamlines the buying process, reduces errors, and accelerates the entire transaction. Cemetery-specific platforms or adaptable generic proposal platforms can be utilized to achieve this level of efficiency.
4 – Automated Payment Processing
Flexible Payment Options
Offering a variety of payment options is crucial for accommodating diverse customer preferences. Beyond traditional coupon books, automated payment processing via credit cards or ACH withdrawals simplifies payment for families. Some processors even support text or email payment links, making it more convenient for families to manage their payments. Automation not only benefits families but also saves time for sales and accounting teams.
5 – Automated Work Orders
Enhancing Customer Service
Work orders are a critical part of cemetery operations, impacting the service families receive. Digitizing work orders through cemetery-specific platforms or versatile tools like Evernote can transform the process. Operations staff can receive work orders on their mobile devices, allowing them to access maps, owner information, and burial details. Real-time updates, notes, and photos ensure effective communication among team members. This digital approach boosts efficiency, accountability, and customer satisfaction.
Prioritize and Improve
Technology continues to evolve, presenting new opportunities for cemetery services. Prioritizing initiatives that enhance family service and operational efficiency is essential. However, it's equally important to have the right processes in place before implementing automation or technology. Imagining the possibilities and considering how technology can take family service to the next level is key to staying relevant and providing exceptional care to the families we serve.
Incorporating these technological advancements into cemetery operations can create a more seamless and meaningful experience for families, ensuring that the industry remains both responsive and compassionate in the digital age.
Conclusion: Embracing Technological Transformation
The cemetery industry is at a pivotal juncture, where technology has the potential to revolutionize how we serve families and manage our operations. As we reflect on the five key technology initiatives discussed in this article, it becomes evident that innovation can enhance the cemetery experience for both families and staff. However, the successful implementation of these initiatives requires a deliberate and strategic approach.
Before diving headfirst into adopting new technologies, it's essential to prioritize initiatives based on their potential impact on family service and operational efficiency. Ensuring that existing processes are well-defined and optimized is the first step.
FAQs
How do online listings benefit cemetery staff?
Online listings benefit cemetery staff by simplifying record-keeping, ensuring accuracy, and enabling easy updates to the database.
Can I leave virtual tributes on online listings?
Yes, you can leave virtual flowers, messages, and photos on online listings to honor your loved ones.
How do virtual tours enhance genealogical research?
Virtual tours allow individuals to explore ancestral cemeteries, providing valuable insights for genealogical research.
Are virtual tours accessible to people with disabilities?
Virtual tours aim to be inclusive and accessible, often providing features like screen readers and captions for people with disabilities.
Can I access virtual tours from anywhere in the world?
Yes, virtual tours break down geographical barriers, allowing individuals from anywhere in the world to explore cemeteries of their choice.
Do I need special equipment to access virtual tours?
You can access virtual tours with a standard internet connection and a device like a computer, smartphone, or tablet.
How do I search for a specific gravesite in online listings?
You can search for a specific gravesite in online listings by using parameters such as the individual's name, date of birth, or date of passing.
What role does technology play in preserving memories in cemeteries?
Technology preserves memories in cemeteries by providing digital memorials, enabling personal tributes, and facilitating virtual tours for a richer remembrance experience.